The Lima Memorial Hall is a historic performing arts center and city hall on the edge of downtown Lima, Ohio, Designed by the architectural company of Dawson & McLaughlin and named for local military veterans, the Beaux-Arts building was built in 1908. A dominating aspect of its architecture is the massive marble staircase that rises from the foyer to a second-floor open balcony.  As a performing arts center, Memorial Hall has hosted concerts by John Philip Sousa's band, Victor Borge, the Detroit Symphony Orchestra, and singers from the Boston and Chicago opera companies. It no longer serves as the city hall; the municipal offices are now located on Public Square at the center of the city.  In 1979, Memorial Hall was listed on the National Register of Historic Places. Both its architecture and its contribution to local history were significant enough to qualify it for listing by themselves.
In the last 5 – 10 years there has been a big push in most cities to modernize themselves.  City councils and development groups are tearing down old historic buildings, for more energy efficient buildings.  The world maybe be moving faster than ever but there are benefits to preserving historical sites and keeping things as they were many years ago. There are two reasons why communities should revitalize and modernize neighbourhoods while maintaining historical buildings.
Character – Buildings from the 19th century are beautiful and are most likely to have a history timeline that goes with the city. These buildings bring a certain charm to them that a new building will lack. Just think as human beings we mature from a kid, to a teenager, to young adult, and finally we to being an adult. Things around you have helped shaped you into who you are, Imagine if in 50 years you tried to reshape and be something you are not…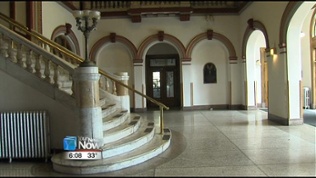 Past – Historical establishments serve as reminders of the past. This is one of the reasons preserving historical buildings is important. Understanding the past, having reminders of the past even just in architecture will allow people to understand where they are and where they are headed. These visual reminders will serve as visual as to what the city has been through and can teach generations of what has come before them.
Which leads me to ask, what is your opinion on the closure of Lima Memorial Hall?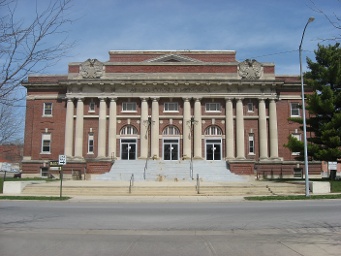 Do you have an interest in commercial real estate?  Here is on of our other blogs in that topic.