Whether it's your first home or your fifth home, you can never be too prepared. Before you rush into purchasing a home there are some essential things to know to ensure you make a smart investment. We've been through thousands of transactions and have seen both the good and the ugly side of them.
Key Step #1 – Take your time.
This is crucial. Even if you find your "dream" home, don't rush it. As we've all heard before, "good things take time." Don't feel pressured to make an offer on just any home you're interested in because you're ready to move. This is a home you'll probably live in for years to come and it's a major investment, so relax and take your time house hunting until you find a home you really love. Don't settle for just any home. Use this time to shop around for mortgages and homeowners insurance too. If the home of your dreams is under contract, have no worries; you can still make a backup offer on it.
Key Step #2 – Buy less than you can afford.
There are online calculators that will tell you how much you can afford based on your current debts and income, but it's smart to aim for a home that costs even less than what you are told you can actually afford. Some follow the "30/30 rule" – this means you have the 20% required for down payment plus a 10% buffer in your savings and your mortgage is less than 30% of your income. You never know what situations could arise, so you don't want to blow your life savings to live in the biggest home in the city when you know you won't be able to afford house necessities. If you don't think you can afford a home based on this guideline, there are financial assistance programs provided by each state available to new homebuyers.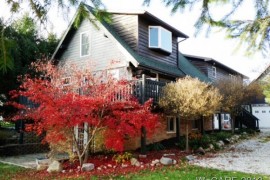 Key Step #3 – Check for deal breakers.
If it seems too good to be true, it usually is. It is important to know what your deal breakers are in a home before you start house hunting. A roof needing replaced, a house in a high-risk flood zone, sewer line and other plumbing issues, electrical systems needing to be updated, and restrictive local zoning rules for home improvements should be on your need-to-know list. You can request a special report (CLUE Report) that will show you every insurance claim made on the home in the last several years. Sellers in some states are required to share home damage and repairs done. While walking through homes, look for signs of possible issues; you'll have to look past the attractive features to find the not-so-attractive features.
Key Step #4 – Get your finances in order.
Do you know your credit score? Do you have outstanding debt? In order to qualify for a mortgage, it's important to have your finances in order to get the lowest rates. How can you do this? Keep paying your bills on time, check and monitor your credit, and don't make major purchases or credit mistakes when you're shopping for a home. If you're going to be paying more to own a home than you currently do, try adjusting your budget to ensure you can afford to buy a home right now. This is also a great time to save for your down payment; you should be doing so as soon as you start thinking about buying a new home. If you can put 20% of the home down you'll get a better rate, smaller mortgage payments, potentially avoid PMI, and qualify for more loans. Remember the closing costs as well.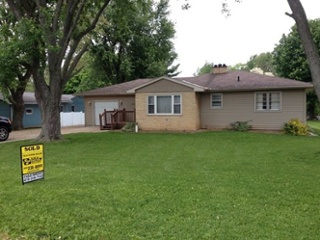 Key Step #5 – Learn about the home you want to buy.
When you find a home you really want, you will want to learn everything you can before making an offer and putting down a deposit. The more you know, the better off you'll be. You should be ready to ask your agent how long the house has been on the market, find out if it's fairly priced, ask for copies of utility, insurance, and tax bills to understand how much it will cost you, and don't forget to look at the sales history of the home. Keep in mind if a home is being sold at a reduced price, it could be for another reason besides low value. Keep the neighborhood in your mind as well – research neighborhoods, school ratings, walk scores, etc. to see if it meets your standards.
Do your research and make sure you are truly ready for this process. Weigh the pros and cons and then make a decision before buying your home. Good luck!