Selling farm property is much different from the normal buying/selling process of a home. Ron Spencer has experienced farm real estate agents that help guide you through the process. These tips will only scratch the surface in the process of selling your farm, but they are also great tips to that will help you get started.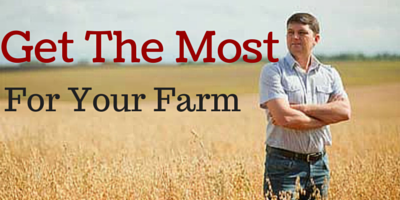 Things you will take from this guide:
Property Transfer
Ditches and Tile Maps
Knowing Your Options
Much, Much, Much More…
This guide will help you answer questions and start the process to selling your farm for what it is worth.